Restaurants & Bars
Dining at Azul Beach Resort Sensatori Jamaica is a finely orchestrated blend of quality ingredients, preparation and presentation. Gourmet cuisine is the foundation of the Karisma Gourmet Inclusive® Experience. To us, Gourmet Inclusive® simply means creating sumptuous meals prepared by our star chefs. Azul Beach Resort Sensatori Jamaica restaurants range from the hearty to the sublime, from family favorites such as authentic Italian, Mexican and Mediterranean cuisine to genuine Jamaican jerk specialties. Here, family style meals and 24-hour in-room dining are yours to savor. And because man cannot live on fresh-baked focaccia alone, Azul Beach Resort Sensatori Jamaica features everything from swim-up bars to Rasta themed lounges.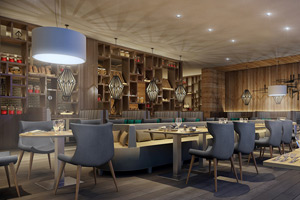 MAHOGANY
RESTAURANT & KITCHEN
Intriguing open kitchen where food is cooked to order and guests witness the preparation of the finest ingredients available. For dinner, you can choose to enjoy your meal at the kitchen counter and view the latest culinary creations or have your table in the restaurant. Features culinary themed nights with preparations from around the globe.
Restaurant Hours
Breakfast7:00 am - 11:00 am
Lunch12:30 pm - 3:30 pm
Dinner6:00 pm - 10:00 pm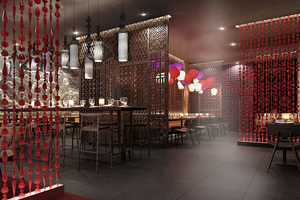 HUA HIN
Thai Cuisine
This restaurant offers contemporary Far East cuisine in an eclectic dining atmosphere, delectable a la carte menu featuring choice of authentic Far East preparations to share. Superb desserts will give a festive end to your meal. Excite your appetite with fabulous Far East cuisine at Hua Hin.
Restaurant Hours
Dinner6:00 pm - 10:00 pm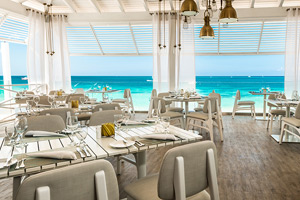 ACKEE
Caribbean Cuisine
This ocean view restaurant offers local and Caribbean specialties with an emphasis on Jamaican spices and flavors.
Restaurant Hours
Dinner 6:00 pm - 10:00 pm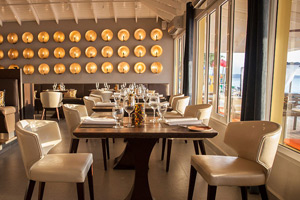 GARFIELD BEACH HOUSE
Oceanfront Dining
This seaside restaurant is a vibrant celebration of food, energy, music and beach life. Refreshing and unpretentious, Garfield offers authentic flavors of Mediterranean cuisine.
Restaurant Hours
Lunch 12:00 pm - 3:00 pm
Dinner 6:00 pm - 10:00 pm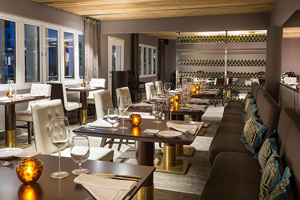 DI ROMAGNA
Italian Cuisine
Noted for unsurpassed service and celebrated wines, Di Romagna features fine Italian cuisine prepared with the freshest ingredients and plenty of Italian like. The mélange of traditional Italian recipes with modern presentations makes for a truly compelling dining experience.
Restaurant Hours
Dinner6:00 pm - 10:00 pm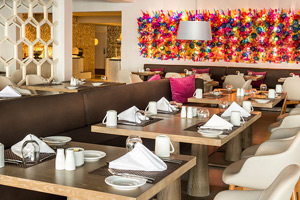 PALMS
World Cuisine
Located on the ground floor of the main building, Palms restaurant boasts an open kitchen environment with interactive cooking stations, where guests can watch as the chefs prepare their meal and still enjoy the lavish à la carte service and ambiance. The layout of this venue offers a unique dining experience for breakfast, lunch or dinner with spectacular views of Seven Mile Beach Bay.
Restaurant Hours
Breakfast7:00 am - 11:00 am
Lunch 12:30 pm - 3:30 pm
Dinner 6:00 pm - 10:00 pm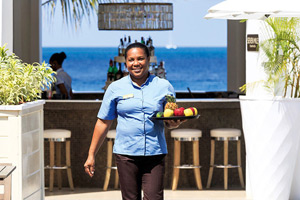 GOURMET CORNERS
Gourmet Bites
Satisfying your afternoon cravings doesn't have to be an event in itself. Sometimes you just want something to tide you over. Whether you're in the mood for a smoothie, a sandwich or other light bites, Azul Beach Resort Negril 's Gourmet Corners are the perfect way to satiate your hunger or thirst – without sacrificing your playtime in the sun.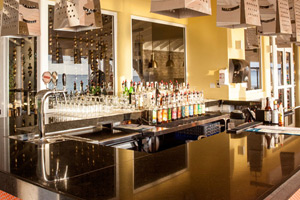 BEACH HOUSE BAR
Park yourself at the friendly outdoor bar counter located in Garfield Beach House. Enjoy alluring oceanfront views from this family-friendly watering hole that's just steps from the white sand beach. Partake in international and domestic premium brands while children enjoy non-alcoholic refreshments.
Bar hours 12:00 pm - 6:00 pm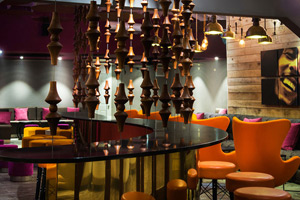 NESTA RASTA LOUNGE
Bob Marley would have no problem with Nesta Rasta lounge. This chic and sultry lounge pays homage to the reggae legend, and celebrates the bohemian lifestyle with a DJ, dance floor, and a wide selection of Caribbean rums and premium cocktails.
Adults only 18+
Bar Hours 6:00 pm - 2:00 am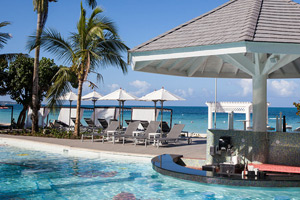 POINSETTIA LOUNGE BAR
Connected to the lazy rivers winding throughout the resort landscape, these adults-only poolside and swim-up bars serve frozen concoctions, international and domestic premium brands and tasty juices. Pool servers are on-site to cater to every request and refill each empty glass as you soak up the sun and the expansive Caribbean Sea panoramas.
Adults only 18+
Bar Hours 10:00 am - 6:00 pm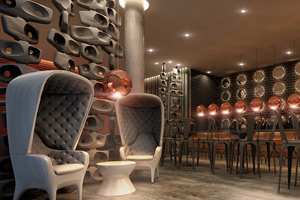 INDIGO DENIM BAR
Here we serve many perfectly-mixed drinks, from apple martinis and raspberry cosmopolitans to various wine based mixology cocktails, all topped off with some truly cool rock & roll music. The smart styled décor is complete with denim furnishings and clean-lined interiors.
Opens daily6:00 pm - 2:00 am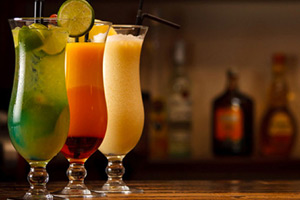 AMBER OCEANFRONT BAR
With a circular bar design located in the heart of the resort, right on the beachfront of the World famous Seven Mile beach. Sophisticated and chic yet unpretentious, this is the ideal setting to enjoy tropical cocktails while listening to music and watching coral and lavender hues streak the sky at sunset.
Bar Hours10:00 am - 11:00 pm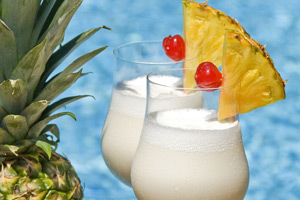 TAMARIND POOL BAR
Located between building 8 and 9 and for exclusive use of out Premium Section guests. Tamarind serves mouthwatering frozen cocktails, international premium brands, this bar has spectacular views of the Caribbean Sea.
Bar Hours10:00 am - 6:00 pm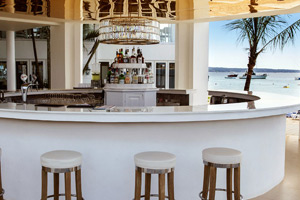 SEVEN MILE
OCEANFRONT BAR
This International bar features relaxing oceanfront swings and tropical libations on Negril's world-famous Seven Mile Beach.
Open daily 10:00 am - 11:00 pm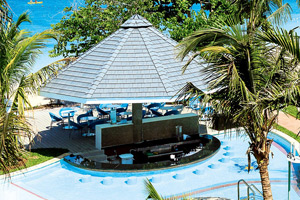 SWIM-UP BARS
For the ultimate cool down and the one of the best ways to spice up a relaxing vacation, belly up to one of Azul Beach Resort Negril 's two swim-up pool bars. They add a whole new meaning to watering hole.
Bar Hours
Poinsettia 10:00 am - 6:00 pm
Hibiscus 10:00 am - 6:00 pm